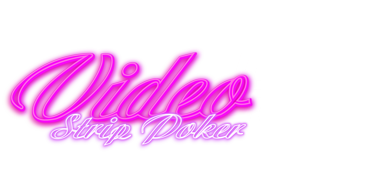 Frequently asked questions
with concise answers.
What is it?
Video Strip Poker HD is a classic draw poker game for PC with interactive High Definition strip tease video. The purpose of the game is to undress - "strip" - the opponent.

Is it a gambling game?
No. The Video Strip Poker HD is just a computer game with a goal to undress the girl in a game of poker. You cannot win or lose real money.

Is it a porn game?
In our opinion - no. There's a lot of hard porn games available in the internet these days. We, at Torquemada Games, never intended to make the Video Strip Poker a porn game. We rather always did our best to make it a sexy game or - if you prefer - an adult entertainment with lots of teasing, interactivity and sexy nudity. Of course, in the end you'll be the judge.

How can I play the game?
Just download and run the installer. Then pick demo or full version opponents you want to play against. The game will download them automatically in short time (depending on your internet connection speed).

What's the difference between demo opponents and full version opponents?
Demo opponents are free and cannot be undressed completely, so you can't see naked girls in the demo. You can win only 1 or 2 pieces of clothes from demo opponent while you can win all pieces of clothes from full version opponents.

What do the Classic remastered and Supreme remastered descriptions stand for?
The girls marked as remastered were originally released for either Video Strip Poker Classic or Video Strip Poker Supreme. Now, the girls have been remastered in HD quality and released for Video Strip Poker HD. Characteristics of both games remained however the same, e.g. paid special gestures from Video Strip Poker Supreme are still present. Furthermore the opponents originating from Video Strip Poker Classic are in most cases mute while still beautiful.

Is my computer powerful enough?
Each contemporary (i.e. 5-year-old or younger) PC should be able to run the Video Strip Poker HD. To make sure just download the game and play against any demo opponent.

Do I need to be online while playing the game?
Yes. The game requires an internet connection to download opponents and for digital rights management purposes.

How much is it?
The game engine and demo opponents are free. No strings attached. Only full version opponents are paid. Their prices are shown in game on girls' photos or in the gallery on this website.

What's the difference between demo opponents and full ones?
You can win only 1 or 2 pieces of clothes from demo opponent while you can win all pieces of clothes from full version opponents. It's the only difference - usually there's no nudity in demo opponents.

What kind of nudity can I expect?
Generally speaking it's more or less Playboy style. That means you can see everything, the girls are completely naked, however we put strong emphasis on showing girls in a tastful way. Of course the movie gives you more experience and sensation than still picture.

Is it secure?
Yes. The Video Strip Poker HD contains NO maliciousware, spyware, hard-to-uninstallware, etc. whatsoever. You can install and uninstall anytime.

Is credit card payment on your site safe?
Yes. The payment are processed by eCard.pl - one of most recognized and respected polish companies as far as online payments are concerned. You credit card data is not revealed to the store, we receive only money transfer. The payment is processed in encrypted SSL connection of course.

I have Video Strip Poker Superme/Classic. Can I run my Classic/Supreme opponents in the Video Strip Poker HD?
Unfortunately, due to many improvements the games are not compatible.

Can I run Video Strip Poker HD on several computers?
At a time you can activate the game on two computers which are your property or you are the main user of.

I forgot... How can I activate the game again?
The only information you need to remember is your email address you used during purchasing opponents. Just enter it in game menu - activation and click Activate button. Nice and easy.

How can I contact you?
We're available by email or phone. You will find the contact link at the bottom of this page.