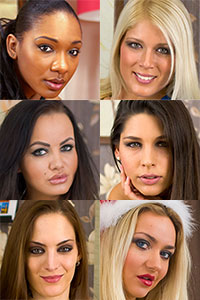 Hot december starts with Black Friday and Cyber Monday!
2014-Nov-28
new opponents and a voucher for free Santa Girls
Get ready for a sexy invasion:) This time we have 5 new opponents for you and two free Santa Girls!
Order any 4 opponents and use the voucher SANTAGIRL2014 to receive Victoria - Santa Girl 2014 on December, 25th. If you use the coupon and you ordered 6 opponents you will be additionally rewarded with last year Santa Girl - Mia, today.
Visit our galery to meet all the new opponents.
The voucher is valid untill January 1st, 2015. The bonus opponent Victoria will be available on December 25th. The bonus opponent Mia will be available right after your payment has been completed.

Play for fun on your computer, tablet or phone.