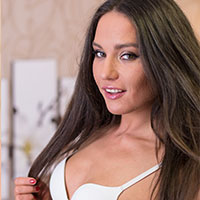 Sweet, leggy Natalie available today
2015-May-01
new opponent
Today, Leggy, sweet Natalie invites all poker girls lovers to play a hand or two with her. We believe that her sweet smile and slim, tanned body will make you stay with her for longer.
Remember: to receive 20% discount, purchase 5 or more opponents and use 5GIRLS20 code.

Play for fun on your computer, tablet or phone.