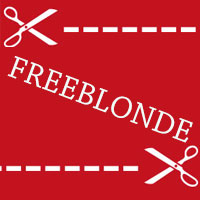 New classification of opponents, new Top 10 ranking and a voucher for a free blonde
2015-Oct-16
changes in game
Thanks to numerous requests we decided to make new classification of the opponents. Instead of their skin color you can choose among various hair colors classifications: sexy blondes, subtle brown hair girls, predatory black hair girls and fiery redheads. We believe you'll like the new classification.
Also we introduced new category: Top 10 of the week that contains last week's the most popular girls among the players. We believe that if you choose any girl from this category you will not be disappointed.
To make these changes even fancier we created new gift voucher: FREEBLONDE. Use this voucher in the summary of your order of 3 opponents or more to receive free blonde opponent of your choice. The voucher is valid until Wednesday, Oct 21st. You will receive the product code that unlocks your free blonde opponent the next working day.
Click here to visit our shop with blonde opponents! Or click here, if you prefer black hair! :)

Play for fun on your computer, tablet or phone.