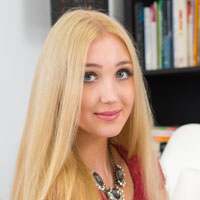 18-year-old newcomer Jessie joins the game!
2016-Oct-07
new opponent
Today, we are happy to introduce 18-year-old newcomer Jessie to you. She is a small town shy girl who decided to fight her inborn shyness by playing strip poker. She may be inexperienced, but she is happy to learn. Her desire for new excitements and adventures will let you uncover all of her charms.

Play for fun on your computer, tablet or phone.