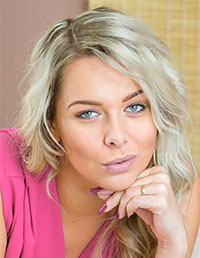 Mesmerising blonde Nikky ready to play!
2017-Feb-03
new opponent
Please meet the fascinating and graceful new opponent Nikky. Her mesmerizing eyes could distract every single poker fan, no matter how much they try to stay focused on the game. Would you dare to try to undress her? If so, feel free to let Nikky match your determination… :)

Play for fun on your computer, tablet or phone.