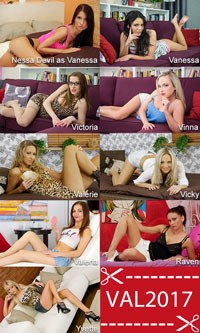 Valentine's Day 50% discount on selected girls
2017-Feb-11
Special offer
Soon we will be celebrating Valentine's Day, the holiday of love. On this occasion we prepared special offer for you and we hope you will love it ;-)))
The price of any opponent whose name contains the letter "V" will be reduced by 50% if you use the voucher VAL2017 in the summary of your order.
The order must contain any 5 or more opponents. The voucher is valid till 15th of February.

Play for fun on your computer, tablet or phone.