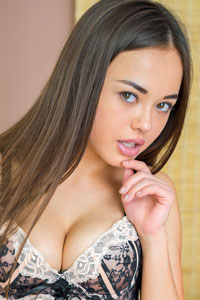 New Asian girl joins the game!
2017-Feb-17
new opponent
Males just love to lose their heads for girls like Li Moon: she seems an innocent and sweet lolita, while on the other hand she is a grown-up woman fully aware of her attractiveness and her alluring impact on men. We encourage you to meet Li Moon and accept her invitation for an evening round of strip poker.

Play for fun on your computer, tablet or phone.