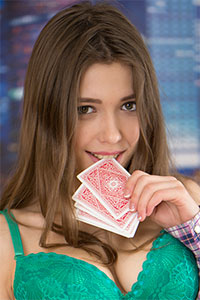 Mila, 19, has got a divine figure and she's waiting for you in the game!
2017-Mar-03
new opponent
Today's novelty is Mila. She's 19, she's full of joy and energy and she's beautiful. Apart from her joyfulness, you can be sure you also will love her really slim figure and her incredible boobs in D size. There's only one catch: you need to win the strip poker battle first! ;-)

Play for fun on your computer, tablet or phone.