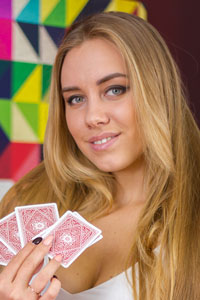 Isabella: almost 6 feet of feminine charm, big natural bosom included
2017-Jun-23
new opponent
Sexy Isabella has just showed up in the game today. This 21-year-old girl can be proud of her beautiful, natural, big breasts and very, very feminine shapes. Why don't you start the game, win and undress her tonight?
Click here to see more pictures of Isabella

Play for fun on your computer, tablet or phone.