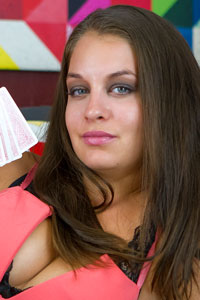 Plus size sexy Angelina released today!
2017-Aug-25
new opponent
We, at Torquemada Games just love to fulfil wishes from fans of our games. Many of them asked us to release a plus sized sexy girl. Angelina, our today's release, is a fulfilment of these wishes. So, from now on, she just cannot wait to play strip poker with you :-) Let us know if you like her.

Click here to see more pictures of Angelina

Play for fun on your computer, tablet or phone.