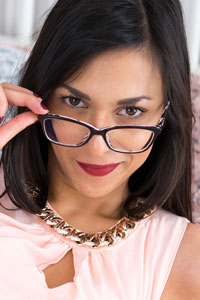 Joyful, slender, leggy and sexy Ashley!
2018-Dec-14
new girl in game
We have a nice surprise for you: another girl has just been released this month. Her name is Ashley and she is a young, slender and leggy seductress. Her sexy-assistant-look causes she is just cut out for these flirtatious long glances through her sexy glasses. Or a challenging glare if you are too fast. See for yourself that playing with her is pure joy and pleasure!
Click here to see more pictures of Ashley

Play for fun on your computer, tablet or phone.