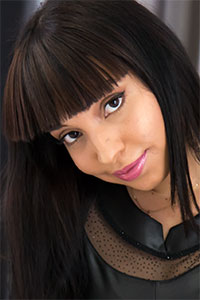 Mathilda: A Colombian full of Latin sexappeal, available from now on!
2019-Jan-25
new girl
Please meet Mathilda: new girl in the game. She comes from South America and she is proud of her exotic, Indian roots. This girl makes use of her Latin sexappeal from the bottom to the top to achieve her goal: not to let her treasures go. And how will your conquist look like? Will you find the way to El Dorado? :-)
P.S. Mathilda solo habla español! (Mathilda speaks spanish only!)
Click here to see more pictures of Mathilda

Play for fun on your computer, tablet or phone.