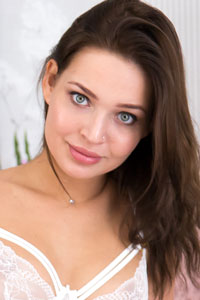 Subtle and very sexy Mia is available in game now!
2019-Feb-08
new girl in game
We are happy to introduce this beautiful girl whose name is Mia to you. Do not let her fool you with these innocent eyes and her subtle, delicate presence, because when she feels an excitement of the game of strip poker, her shyness will quickly give way to innate frivolity. Try, and you'll be rewarded for your courage. And one of the rewards will be the breathtaking sight of her truly perfectly shaped bosom...
P.S. Don't you think Mia looks like Angelina a bit? Yes, that Angelina. ;-)))
Click here to see more pictures of Mia

Play for fun on your computer, tablet or phone.