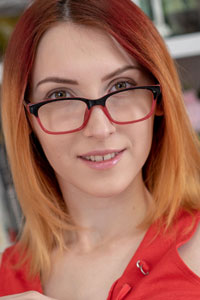 Elin: a bookworm with a dominant gaze and a shapely figure
2019-May-31
new girl
Today, we are happy to invite you to a pleasant strip poker game with Elin. She is an excellent opponent for lovers of these girls, who are more likely to be seen in a library than in a fitness club and who prefer bright intellect to big muscles. However, during the game, when you see Elin more and more undressed, you will find out that a passion for books does not contradict to a shapely, slim and beatuiful figure. But beware of her intimidating and dominant gaze because it has already led many to an unavoidable loss.
Click here to see more pictures of Elin

Play for fun on your computer, tablet or phone.