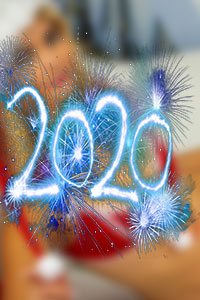 Happy New Year!
2019-Dec-31
Happy New Year!
We wish all the best in the coming year 2020 to all the Video Strip Poker fans! Also on the New Year's Eve night we wish you great fun with a glass of champagne during an exciting game of strip poker with beautiful girls!

The year is ending, so the bonus Santa Girls say goodbye until next December. Only for a few hours you can get your favorite Santa Girl as a gift: just use the appropriate coupon (find the coupon below) with your order of any 3 or 4 girls.

Play for fun on your computer, tablet or phone.