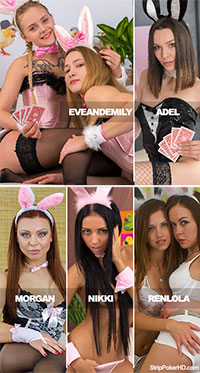 Easter is coming… Easter Bunnies as a gift!
2020-Mar-27
free bunnies
Despite the corona worries, let's try to keep a good mood because Easter is coming soon.

Like every year, we are offering you an Easter Bunny of your choice as a gift to your order consisting of any 3 girls. Just choose the Bunny (or Duo of Bunnies) you like and use one of the following vouchers: EVEANDEMILY, ADEL, MORGAN, NIKKI or RENLOLA.
This offer is valid till 15th of April.

Play for fun on your computer, tablet or phone.