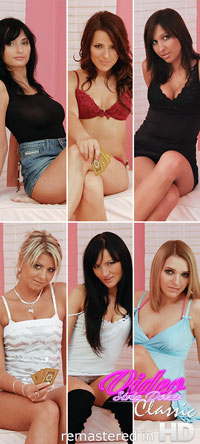 6 girls from the Video Strip Poker Classic remastered in HD
2020-Apr-17
new remastered girls
Today, we have re-released 6 girls originally starring in our very first game, the Video Strip Poker Classic.
We have remastered these sexy girls and now you can play with them in High Definition. However, please remember that they offer the same fun as the original Video Strip Poker Classic which means the girls won't talk to you and the special gestures on demand will not be available.
If you decide to purchase all 6 girls you can get them with 50% discount. Type PINK as a discount voucher to receive the rebate.

The PINK voucher is valid till 30th of April.

Play for fun on your computer, tablet or phone.