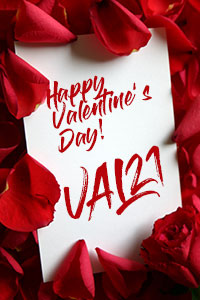 Happy Valentine's Day!
2021-Feb-12
special offer
On Valentine's Day the girls are even more willing to play so why don't you accept the challenge to spend a nice date and play a hand or two. This weekend you can receive a 25% discount on any purchase consisting of 4 or more girls. Just type VAL21 as a discount voucher.
Hurry up, this offer is only valid until Tuesday, February 16th.

Play strip poker on your PC for fun.