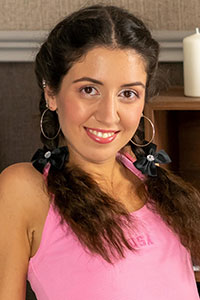 Katty is in the game from now on
2023-Sep-22
new girl in the game
Today, Katty is stepping into the game, dazzling with her lovely tan, smooth skin, and stunning slender legs. Her cheerful personality and clear dedication for every game make her an unforgettable contender every time. While Katty may be naturally gentle, kind and a bit submissive, she won't part with her clothes without a real challenge. Wonder how you'll do against her? Try her now!

Click here to have more fun!

Play for fun on your computer, tablet or phone.