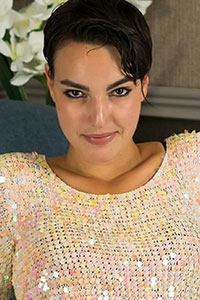 New challenger, Alexa, is all set for the game!
2023-Nov-10
new girl in the game
Today, the Video Strip Poker game welcomes the youthfully charming Alexa. Her joyful nature and commitment to the game will surely add energy to each round. Alexa, while having feminine curves and a pronounced backside, maintains lightness and grace, and her beautiful eyes and flirtatious gaze attract attention like a magnet. Join the game and experience the excitement!

Click here to see more pictures of Alexa!

Play for fun on your computer, tablet or phone.